Alain Cabot au 6th Tokyo International Art Festival
Notre artiste Alain Cabot expose au 6ème TIAF – Salon International de Tokyo (Japon) ou Tokyo International Art Fair.

Le Tokyo International Art Fair est un salon organisé par Global Art Agency et l'événement se déroule dans le hall d'exposition di « Belle Salle », au milieu de Roppongi – célèbre pour les collines de Roppongi, le musée d'art contemporain de Mori et la scène artistique populaire de la ville de Tokyo.
Ce salon est accessible à plusieurs dates de l'année – la galerie en ligne se réfère à celles fournies par Alain. Il fonctionne comme un festival d'échanges plutôt qu'une foire, avec l'Art contemporain comme référence principale. Près de quarante pays sont représentés. Des performances sont prévues, ainsi que la fameuse « After-Party » permettant aux collectionneurs de rencontrer les artistes de façon privilégiée.
La galerie en ligne Franco-suisse souhaite ses meilleurs vœux à Alain Cabot pour sa participation à ce salon de qualité.
L'entrée au TIAF se fait uniquement sur réservation préalable.
A votre disposition, la galerie d'Art en ligne peut se charger des réservations, sans aucun frais supplémentaire.
Ecrivez à Natascha !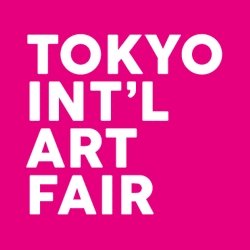 The 6th Tokyo International Art Festival 2021
Tokyo International Art Festival / Tokyo University of the Arts
Minato City, Bellesalle Roppongi Dori Building 1F / B1
Japon
31 mai au 6 juin 2021
12h00 à 18h00.