New evolution of the online gallery and media expressions.
At the start of 2023, your online Art gallery is diversifying its plastic artistic field of application and invites you to be curious.
The Latin word "curiosus" means: "who cares for" with a hint of excess in the care, "who wants to know everything". It is this curiosity, this "thirst to show", to applaud or to be indignant which, with Artémis Irenäus, among other things, made us choose to develop in the Blog this "Director's Choice" which today opens publications in partnership with the pluralism of media expressions.
This week, the magazine CAUSEUR – news magazine and reflection salon – proposes to the online gallery Les Koronin the publication of one of its articles from November 2022 – by Georgia Ray:
"Art sticks to our skin, proof that iconoclasm, even soft, is never harmless.
Two environmental activists stick their hands to the frame of Goya's Majas, at the Prado Museum, Madrid, November 5, 2022. / D.R. By spraying black paint on Goya's Majas, climate enthusiasts have vandalized more than paintings – which belong to all of us. They took on one of humanity's greatest geniuses, and our ability to admire.
The scene took place on Sunday, November 6, 2022, at the Prado Museum, in Madrid, and took place according to the meager liturgy to which some self-proclaimed ecological collectives "of civil disobedience" have been indulging for the past few months. This time, it is to the frames of The Clothed Maja (Maja vestida) and The Naked Maja (Maja desnuda), by the great Spanish painter Francisco de Goya (1746-1828), that two activists from Futuro Vegetal got stuck, after having drawn in black "+1.5°C" on the section of wall which separates the famous canvases. Expedited ceremony, inaudible climatic prophecies, covered by "¡Fuera!" ¡Fuera! ("Out! Out!") of exasperated visitors unwilling to trade their entry ticket to the Prado for yet another performance on "the serious consequences of climate change" and "the urgency of subsidizing an agri-food system based on plants". The two young activists, who seemed to have escaped from Goya's "Black Paintings" and their disturbing phantasmagorical creatures, forgot one detail: the painter of the Majas was deaf. »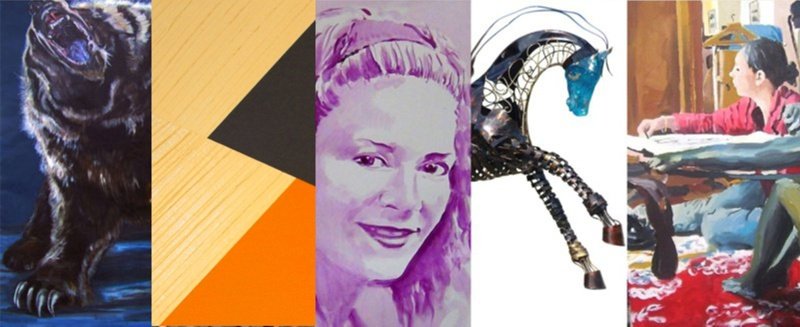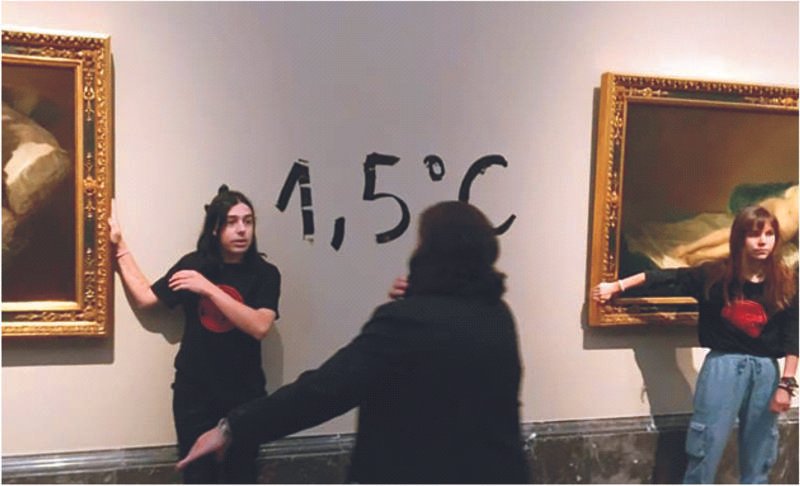 Photo demonstration provided by Causeur.
You are an artist in one of the fine arts (art painting, sculpture, engraving, drawing, art photography, etc.) you wish to benefit from our Swiss and French showcase open 24 hours a day to the world?
Write to Konstanz!