Personal exhibition at the Institut Mutualiste Montsouris
From 22.02.2023 – Institut Mutualiste Montsouris
Our Parisian visual artist Alain Cabot will be on display at the Institute.
For Alain, being a Painter is a business that celebrates the act of creativity through the beauty of personal expression. The artist believes in the power of Art to bring people together. He focuses on producing original works of art that elicit emotion and provoke thought. The mission of artist Alain Cabot is to create art that reflects the unique being of the individual while connecting people to each other and to their environment. Through the use of different mediums – such as painting, sculpture, installations, digital – Alain Cabot aims to create works of art which, he hopes, through marked sensitivity and the desire for narration, will speak to as many people as possible. It is the act of triangulation between the artist Alain Cabot, his works and the public, you!
Exposure
Mutual Institute Montsouris
Porte d'Orléans • 1 rue de la Legion Etrangere • 75014 Paris.
01 56 61 62 63
Monday to Friday: 7:15 a.m. to 8:30 p.m.
Saturday, Sunday and public holidays from 8 a.m. to 8:30 p.m.
Line 4 • Terminus Porte d'Orléans.
RER line B • Cité Universitaire station.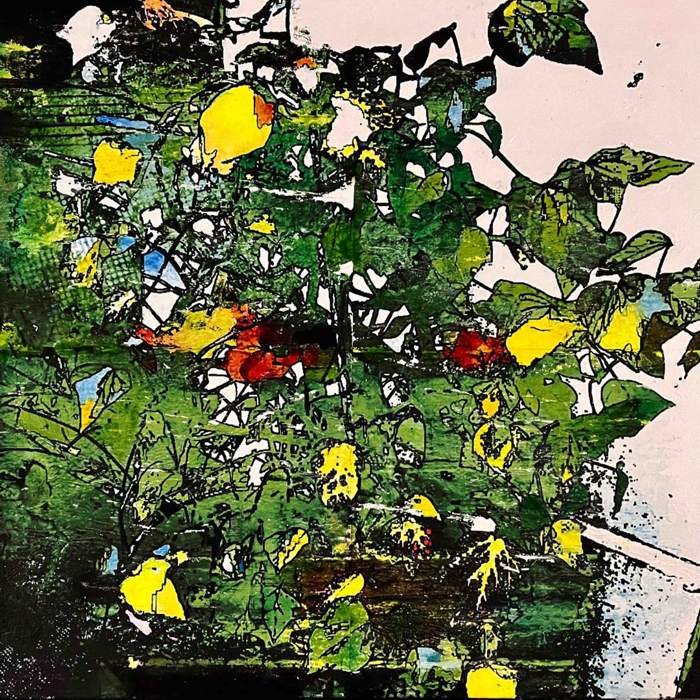 Plant abstractions series mixed technique on canvas, 50×50 cm, untitled, 2022
Would you like to acquire a work by Alain Cabot? Or contact our artist?
Write to us (at Artémis Irenäus), we will put you in touch with him.
Let's watch together two videos made by Alain Cabot, sharing a moment of creation with the artist in his studio, and evolution of a work on another theme.
You are an artist in one of the fine arts (art painting, sculpture, engraving, drawing, art photography, etc.) you wish to benefit from our Swiss and French showcase open 24 hours a day to the world?
Write to Konstanz!