Maintain contact despite everything!
If the Art Gallery ceased its publications in Russian, it remains active on the web for nations such as Belarus, Poland, Kazakhstan, etc.
Follow Artémis Irenäus in her publications in French and German in the Vkontakte network – Swiss country (Die Schweiz) – and stay in constant contact with the online Art gallery Les Koronin!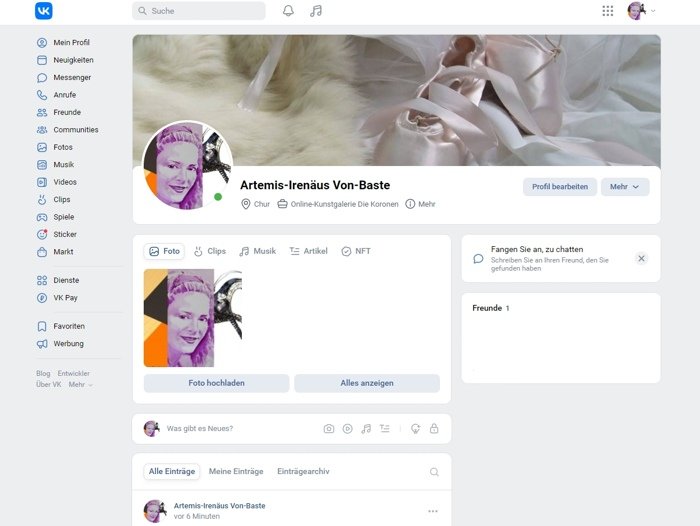 You are an artist in one of the fine arts (art painting, sculpture, engraving, drawing, art photography, etc.) you wish to benefit from our Swiss and French showcase open 24 hours a day to the world?