Go visit the exhibition with Artemis Irenäus and Philippe!
New Worlds X Fine Arts – An artistic rendezvous
From April 11 to 16, 2023 – Paris
As usual, the team of the online gallery invites you to come and visit with them the exhibitions of various French and Swiss museums. She puts her knowledge of professional artists at your disposal to talk about Pictorial art, sculpture, conceptual art… The online gallery does not charge any participation fees for these visits. Admission to the museum (when access is charged for), transport (road or rail) and any stay (hotels, bed and breakfasts, restaurants, etc.) are the responsibility of each person with the organizations concerned.
_______________________________________
Text provided to the Art Gallery by ensba Paris.
Mondes nouvelles and the Beaux-Arts de Paris have entered into a unique partnership to promote exchanges between the artists of the School and the winners of the program, whose productions will be presented to the public during a major artistic event on 11 to April 16.
Since January 2023, some twenty artists from the New Worlds have been sharing their visions with the workshops and students of the Beaux-Arts de Paris. The original works that emanate from it will be presented alongside a hundred works by artists from the New Worlds. The disciplines will mingle, as well as the generations, for dance performances, concerts, puppets, public workshops, discussions between artists, readings, exhibitions, film screenings… This meeting between the creators of New worlds and the students and professors of the Beaux-Arts de Paris opens new artistic frontiers and offers a portrait of the time: reflection on the climatic emergency, the place of the individual and the relationship with others, the resonance of the past with the present and the use of ancient know-how, the identity questioned…
Several spaces of the Beaux-Arts de Paris will be used for the occasion: the glass roof, the beating heart of the event, the amphitheater, the Chapelle des Petits-Augustins, the Chimay garden and the Cour du Mûrier.
With entertainment in the Glazed Courtyard, the Cour du Mûrier, the Chimay Garden and the Amphithéâtre d'Honneur.
Event
Fine Arts of Paris
14 rue Bonaparte, Paris 6th
From Tuesday 11 April 2023 to Sunday 16 April 2023
Tuesday from 5 p.m. to 10 p.m. and Wednesday to Sunday from 12 p.m. to 10 p.m.
FREE ENTRANCE.
To find Artemis Irenäus and Philippe on site, write quickly to Konstanz!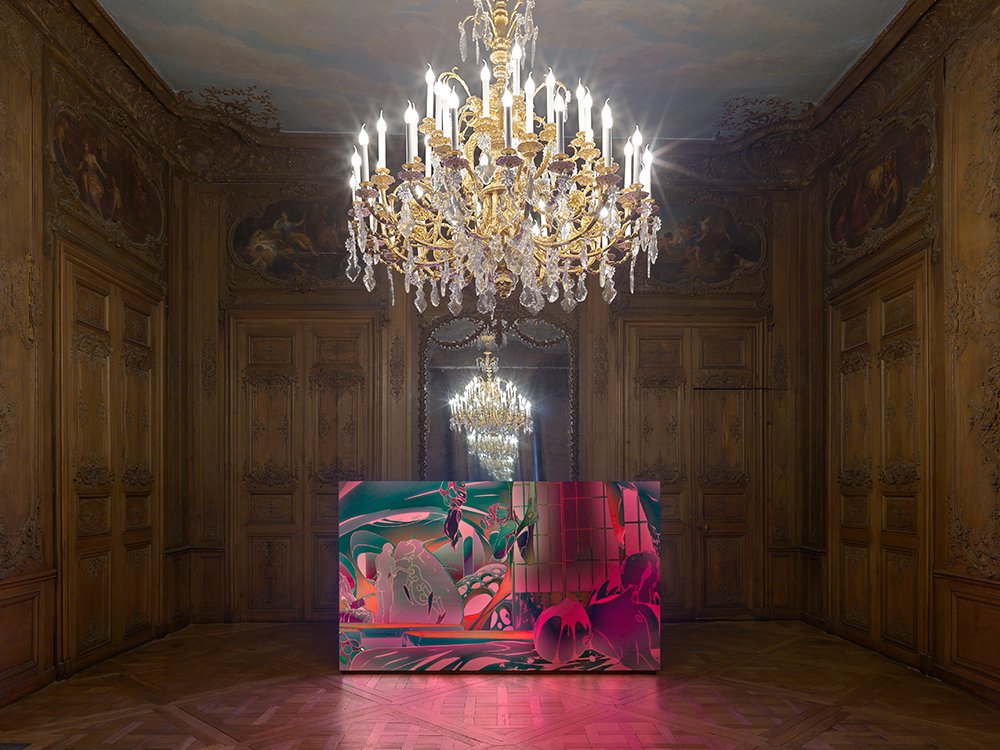 You are an artist in one of the fine arts (art painting, sculpture, engraving, drawing, art photography, etc.) you wish to benefit from our Swiss and French showcase open 24 hours a day to the world?
Write to Konstanz!