The drawing is part of a private collection. 
All week the Art Gallery Team was in Loire Atlantique, in the Pays de Loire region, between La Plaine sur Mer and Pornic. On this occasion, Isabelle Morin drew the beach of La Prée with its typical huts placed on the rocky coast on the path called "Chemin du port aux ânes (path of the port to the donkeys)". This is a new success for our artist!
Isabelle Morin practices watercolor drawing, mixing colors with a brush and pencil. It's a new success for Isabelle!
Since Friday, one of his drawings became the property of Mrs. N. Guérin, resident of La Plaine sur Mer.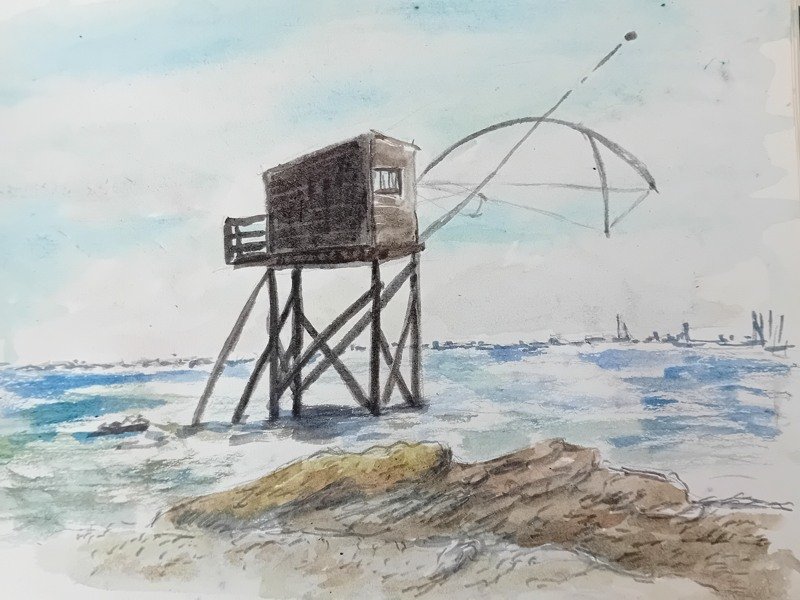 The watercolor drawing of Isabelle, entered in a private collection.
You are an artist in one of the fine arts (art painting, sculpture, engraving, drawing, art photography, etc.) you wish to benefit from our Swiss and French showcase open 24 hours a day to the world?
Write to Konstanz!