Les Koronin – Die Koronen – The Koronin

Une vision de l'Art pour une galerie d'Art créée par des artistes !!
Philippe Morin et moi sommes diplômés de l'école nationale des Beaux-arts.
Philippe est français, je suis suissesse-allemande.
*« Etudie et dessine des bambous pendant dix ans, deviens un bambou toi-même, puis oublie tout au sujet de ces copies quand tu te mettras à les peindre. »
C'est sur ce principe, cette vision de l'Art que Philippe et moi partageons, que sont sélectionnés les artistes exposants dans la galerie d'Art en ligne Les Koronin (Die Koronen).
La galerie d'art en ligne Les Koronin (Die Koronen) prend le partage des oeuvres d'Art suivant le précédent principe comme fil conducteur de ses fonctions et attributions.
Dans la notion d'Art telle que Philippe et moi la ressentons, la vivons, il y a la notion de partage.
L'œuvre d'art a besoin d'être partagée au même titre qu'un livre ou qu'une œuvre musicale. D'une certaine manière, c'est un message que nous adresse l'artiste du plus profond de son être. Dans la démarche du partage, le marchand d'art, la galerie et plus récemment les foires d'art contemporain ont un rôle déterminant : toucher les amateurs, les professionnels, le plus grand nombre d'internautes.
Mit freundlichen Grüßen / Cordialement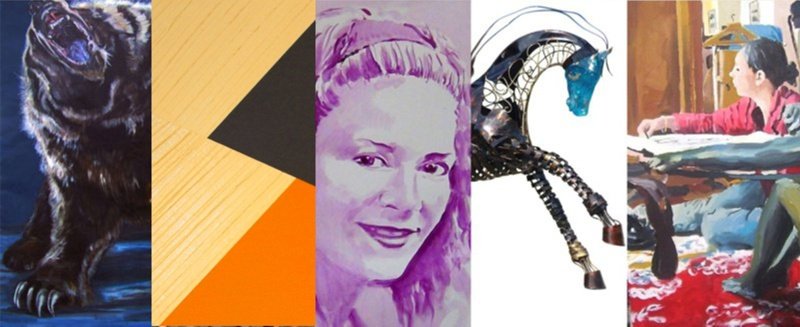 La galerie d'Art organise des visites de musées en Suisse et participe à des manifestations culturelles comme la Fashion Extreme Paris.
Die Kunstgalerie organisiert Besuche in Museen in der Schweiz und nimmt an kulturellen Veranstaltungen wie Fashion Extreme Paris teil.
The Art Gallery organizes visits to museums in Switzerland and participates in cultural events such as Fashion Extreme Paris.

Eine Vision der Kunst für eine Kunstgalerie für und von Künstler gemacht ist !!
Philippe Morin und ich sind Absolventen der Nationalen Kunsthochschule.
Philippe ist Franzose, ich bin Deutsch-Schweizerin.
" Studiere jede Zeichnung der Bambusse waren zehn Jahre, sei ein Bambus. Und dann, vergesse alles über diese Kopien, wenn du selbst einfängst sie zu zeichnen. "»
Auf diesem Prinzip, dieser Vision der Kunst die Artémis Irenäus Von Baste, und ich haben, die wir unsere Künstler auswählen, um Künstler unserer Online Galerie; Die Koronen; für Moderne Kunst zu werden.
Die Online Galerie für Moderne Kunst; Die Koronen; nimmt als Prinzip die Teilung der Kunst. Dieser rote Faden, wie Philippe und ich es fühlen, es leben, sehr wichtig Kunst zu teilen.
Kunstwerke haben dieses Bedürfnis geteilt zu werden, wie ein Buch oder ein Musikalisches Werk. Mit einer gewissen Art ist es eine Nachricht, die wir mit euch teilen wollen. In jeder Hinsicht im Teilung Prozess, mit Kunsthändler, Galerien, und jetzt auch Kunst Jahrmärkte; jedes teil hat etwas gemein: jeden zu bewegen, sei es Amateure oder Professionelle.
Mit freundlichen Grüßen

A vision of art for an art gallery made for and by artists !!
Philippe Morin and I are graduates from the National Art School.
Philippe is French, I am German-Swiss.
"Study every drawing of the bamboos were ten years, be a bamboo. And then, forget all about these copies when you capture them yourself. "»
On this principle, this vision of the art that Artémis Irenäus Von Baste and I have that we select our artists to be artists of our online gallery; The Koronin; for modern art to become.
The online gallery for modern art; The Koronin; takes the division of art as a principle. This common thread, as Philippe and I feel, live it, very important art to share.
Works of art have this need to be shared, like a book or a musical work. In a way, it's a message that we want to share with you. In all respects in the division process, with art dealers, galleries, and now art fairs; each part has something in common: moving everyone, be it amateurs or professionals.
Mit freundlichen Grüßen / Best regards