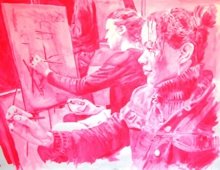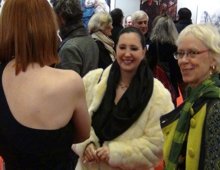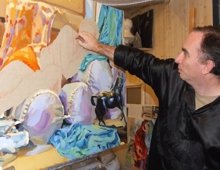 Онлайн галерея КОРОНИН Париж – Кур 
добро пожаловать
Художественная онлайн-галерея приветствует вас
Галерея Коронин – это галерея, специализирующаяся на современном искусстве . Оно живет в наших мастерских.
Мы – художники, творители, предлагаем нашу франко-швейцарскую галерею онлайн для Вас, чтобы любители искусства могли купить Ваши работы. Присоединяйтесь к нам и живите своим творчеством.
Покупная цена Вашего произведения  полностью переходит художнику, мы не берем комиссионных с продаж.
Мы покрываем наши расходы за счет взносов художников.
Артемис Иренеус (швейцарская команда)
Willkommen !
Sehr geehrte Besucherin, sehr geehrter Besucher. Wir heissen Sie herzlich willkommen.
Die Koronen ist eine Internetgalerie, die sich auf zeitgenössische Kunst spezialisiert hat.
Eine Internetgalerie hat zahlreiche Vorteile, die Sie als Kunstliebhaber für sich nutzen können. In unserer Internetgalerie können Sie ausdrucksstarke, moderne Kunst betrachten, unser Online-Shop sorgt dafür, dass zwischen Ihnen und dem Werk nur wenige Klicks stehen
Der Kaufpreis geht zu 100% an die Künstler.
Leben Sie von Ihrer Kunst!Als Betreiber bekommen wir keine Provision; wir decken unsere Kosten durch die Mitgliedsbeiträge der Künstler.
Artemis Irenäus (Schweizer Team)
Welcome !
Dear visitor. We warmly welcome you.

The Koronen is an internet gallery that specializes in contemporary art. An internet gallery has numerous advantages that you as an art lover can take advantage of.
In our internet gallery you can view expressive, modern art, our online shop ensures that there are only a few clicks between you and the work
100% of the purchase price goes to the artist. Live off your art!
As the operator, we don't get any commission; we cover our costs through the membership fees of the artists.
Artemis Irenäus (Swiss team)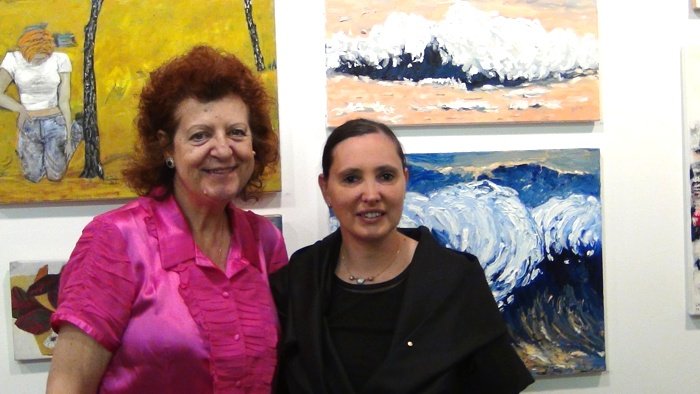 Современные животные в Берне
Приходите с Артемисом Иренеус на выставку «Современные животные».Художественный музей Берна, до 24.10.2021 г. Как обычно, команда онлайн-галереи приглашает вас посетить выставки различных французских и швейцарских музеев. Она предоставляет в ваше распоряжение свои...
Поездка в Хургаду в сентябре 2020 года, распродажа и распродажа!
Возвращение в Хургаду для Наташи и Артимиса ИренеусКак мы уже рассказывали вам в конце декабря в блоге, Наташа и Артемис Иренеус отправились в Египет в сентябре по приглашению, чтобы сделать серию рисунков, которые им заказал их хозяин. Этот приказ последовал за...