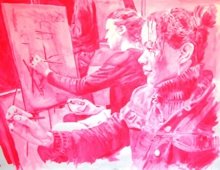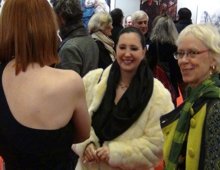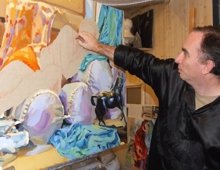 Онлайн галерея КОРОНИН Париж – Кур 
Ласкаво просимо
Художня онлайн-галерея вітає вас
Галерея Коронін – це галерея, що спеціалізується на сучасному мистецтві. Воно живе у наших майстернях.
Ми – художники, творці, пропонуємо нашу франко-швейцарську галерею онлайн для Вас, щоб любителі мистецтва могли купити Ваші роботи. Приєднуйтесь до нас та живіть своєю творчістю.
Покупна ціна Вашого твору повністю переходить художнику, ми не беремо комісійних з продажу.
Ми покриваємо наші витрати за рахунок внесків митців.
Артеміс Іренеус (швейцарська команда)
Ласкаво просимо!
Шановний відвідувач. Ми щиро вітаємо вас.
«Коронен» — це інтернет-галерея, що спеціалізується на сучасному мистецтві.
Інтернет-галерея має численні переваги, якими ви, як любитель мистецтва, можете скористатися. У нашій інтернет-галереї ви можете переглянути виразне, сучасне мистецтво, наш інтернет-магазин гарантує, що між вами та роботою буде лише кілька кліків
100% вартості покупки дістається художникам.
Заробляйте на життя своїм мистецтвом!Як оператор, ми не отримуємо жодної комісії; ми покриваємо наші витрати за рахунок членських внесків артистів.
Артеміс Іреней (збірна Швейцарії)
Welcome !
Dear visitor. We warmly welcome you.

The Koronen is an internet gallery that specializes in contemporary art. An internet gallery has numerous advantages that you as an art lover can take advantage of.
In our internet gallery you can view expressive, modern art, our online shop ensures that there are only a few clicks between you and the work
100% of the purchase price goes to the artist. Live off your art!
As the operator, we don't get any commission; we cover our costs through the membership fees of the artists.
Artemis Irenäus (Swiss team)
Захована в своєму пальто, але з жвавим оком.
Ізабель Морен у Форт-Магоні. Минулого уїк-енду наша художниця Ізабель Морен була в поїздці до Соммської бухти (дуже добре відоме місце для вашої онлайн-галереї мистецтв, оскільки вона часто там зупиняється; швейцарська команда любить приїздити туди влітку). Був...
Про цих трьох художників вам розповідає Art gallery!
Аксель Ді Чіаппарі, Лінк Маюмі, Тамхуй. Ось три нещодавні роботи трьох наших художників. Axel Di Chiappari Linck Mayumi Tamhuy Три роботи, які відображають їх і показують їх мистецьку індивідуальність: їхній всесвіт. Запрошуємо відвідати їх сторінки.Наразі Лінк...
Чи видимість також означає читабельність? Ахааа….!
Чи ваше мистецтво видно та читається в Інтернеті? Цьому питанню присвячена арт-галерея онлайн. Незабаром арт-галерея онлайн обмежить кількість нових реєстрацій. Ми хочемо мати можливість піклуватися про кожного з вас. Нехай кожен з них буде видимим і читабельним...